Join our team!
Our people strategy is simple: hire the right people and promote from within.

Supply Chain Operator & Koordinator - Air&Ocean | Hamburg
Unser Hamburger Team ist auf der Suche nach einem begeisterungsfähigen Teammitglied, das eine Passion für den Service und den Kundendienst mitbringt. Das wachsenden Potential des Luft- und Seetransports in Deutschland macht den Standort zu einem interessanten Ort. Wir bewegen uns auf einer internationalen Ebene und treten globalen Marken entgegen, die wir zu unseren Kunden machen wollen. Damit werden wir ein ernsthafter Gegner im Wettbewerb mit den Großen der traditionellen Unternehmen. Unsere Teams lassen sich begeistern, kombinieren frische Energie und Erfahrung und sind so eine solide Basis für unsere betrieblichen Höchstleistungen.
Ihre Funktion:
Sie sind ein wichtiges Bindeglied zwischen unseren Kunden und dem Unternehmen
​Sie haben ein hohes Maß an Kundenverständnis und Sie können sich um einige unserer größeren Kunden kümmern
Abwicklung (Import) von Operationen;

Versandauftragsabwicklung und Zollabwicklung
Frachtverfügbarkeit koordinieren und Abholung und Lieferung aufeinander abstimmen
Versandstatusbericht
Kommerzieller Vertrieb und Kundenanfragen erstellen

Zusammenarbeit mit einer Vielzahl von internen und externen Stakeholdern
​Täglicher Kontakt per E-Mail und Telefon mit Kunden im In- und Ausland
Wen wir suchen:
Ein leidenschaftliches und engagiertes TEAM-Mitglied mit dem Wunsch, unserem Team zu Fortschritt und Erfolg zu verhelfen
Erfahrung im B2B Seefracht oder ähnliche
Fähigkeit, schnell zu lernen und in einer tempogeladenen Umgebung zu arbeiten
Aufgeschlossen und bereit, sich neuen Herausforderungen zu stellen
Eine lösungsorientierte Person, die Chancen sieht und wahrnimmt
Hohe Kommunikationsfähigkeit in Wort und Schrift
Hohe Deutsch- und Englischkenntnisse - zusätzliche Sprachen sind ein Bonus
Eine professionelle Einstellung mit Sinn fürs Detail
Eine positive, leidenschaftliche Einstellung - Jemand, mit dem es angenehm ist zu arbeiten!
Ein Engagement für Exzellenz in allem, was Sie tun - Ihr zweiter Name sollte Qualität sein
Ein wettbewerbsorientiertes Denken, Sie sollten sich Woche für Woche neuen Ziel stellen und diese ständig übertreffen
Was Mainfrieght ihnen bieten kann:
Familiäre Zusammenarbeit in einem anregenden und kommerziellen Umfeld
Hoher Grad an Autonomie und viel Raum für persönliche Initiativen und Entwicklungen
Echte Karriere-Chancen mit der Möglichkeit, Ihr eigenes Talent zu entwickeln
Umfangreiche Schulungen und Möglichkeiten, Ihre Karriere in einem globalen Unternehmen voranzutreiben
Gutes Gehalt und Sozialleistungen
Teilen Sie unsere Leidenschaft und unseren Teamgeist?
Bitte senden Sie Ihr Bewerbungsschreiben und Ihren Lebenslauf an stijn.vliegen@nl.mainfreight.com
Frequently Asked Questions
What we do?
As a part of Mainfreight, you can expect to be helping some of the world's largest brands become more competitive and efficient. Being a strategic supply chain partner means Mainfreight helps customers get their products from the manufacturer to the end-user in the smartest, most cost-effective way.

Our business can be broken down into three core areas:
Who we are?
It all started in 1978 with a couple of free-thinking entrepreneurs who didn't care much for rules. As a start-up they challenged the establishment and always took care of their own. Years later, that rebellion and people-first philosophy is still deeply ingrained in our DNA. In 2011 Mainfreight acquired the business of Wim Bosman Group providing further opportunities to expand Mainfreight's international global network with branches throughout Europe.

We have a 100-year vision, that means every person and every decision we make today will leave an imprint on this company now and for 100 years to come. This long-term vision guides us as a business and determines both our decisions and actions every day.

As we extend our operations across the major trading nations of the world, we continue to stand out for the right reasons. It is our uncompromising quality, agility and unique culture which sets us apart.
What is the working culture like?
We are a very flat structured organisation. We have open plan offices and management sit in amongst the team. We do not use the "s" word (staff) and refer to everyone as Team – everyone has a part to play in moving Mainfreight forward and meeting our targets and goals.

We believe in working hard but we also have fun and a laugh while we do it. Our team is empowered to make decisions and have a say in how we do things.
How will my career progress?
Our philosophy is to recruit and 'grow' our own people, rather than hire people from other businesses. That is why we invest in and manage the long-term growth and development of our people, right from the start.

Once you have learnt the fundamentals of Mainfreight on the operations floor, you will move into other areas of the business where you will get the right mix of autonomy and support. We believe that smart people can learn the specifics of any role so our focus is on helping you develop personal and professional skills that will allow you take on any role in the business.

We are an ever-changing business and we are constantly reviewing new ways to help our team develop the world-class skills that will lead our business into the future.
What Training and Development do you offer?
We understand that our biggest asset is our people and that our growth as a business is only limited by our ability to grow our own people. Our training and development strategy reflects this with structured induction, training and development. The Mainfreight difference is that we focus on helping you develop the professional and personal strategies, tools and life skills to step into any role in the business, anywhere in the world.
Our ongoing team development programs around the world currently includes:
A full induction program
Learning the business from the operations floor-up
Structured leadership programmes
Personal development courses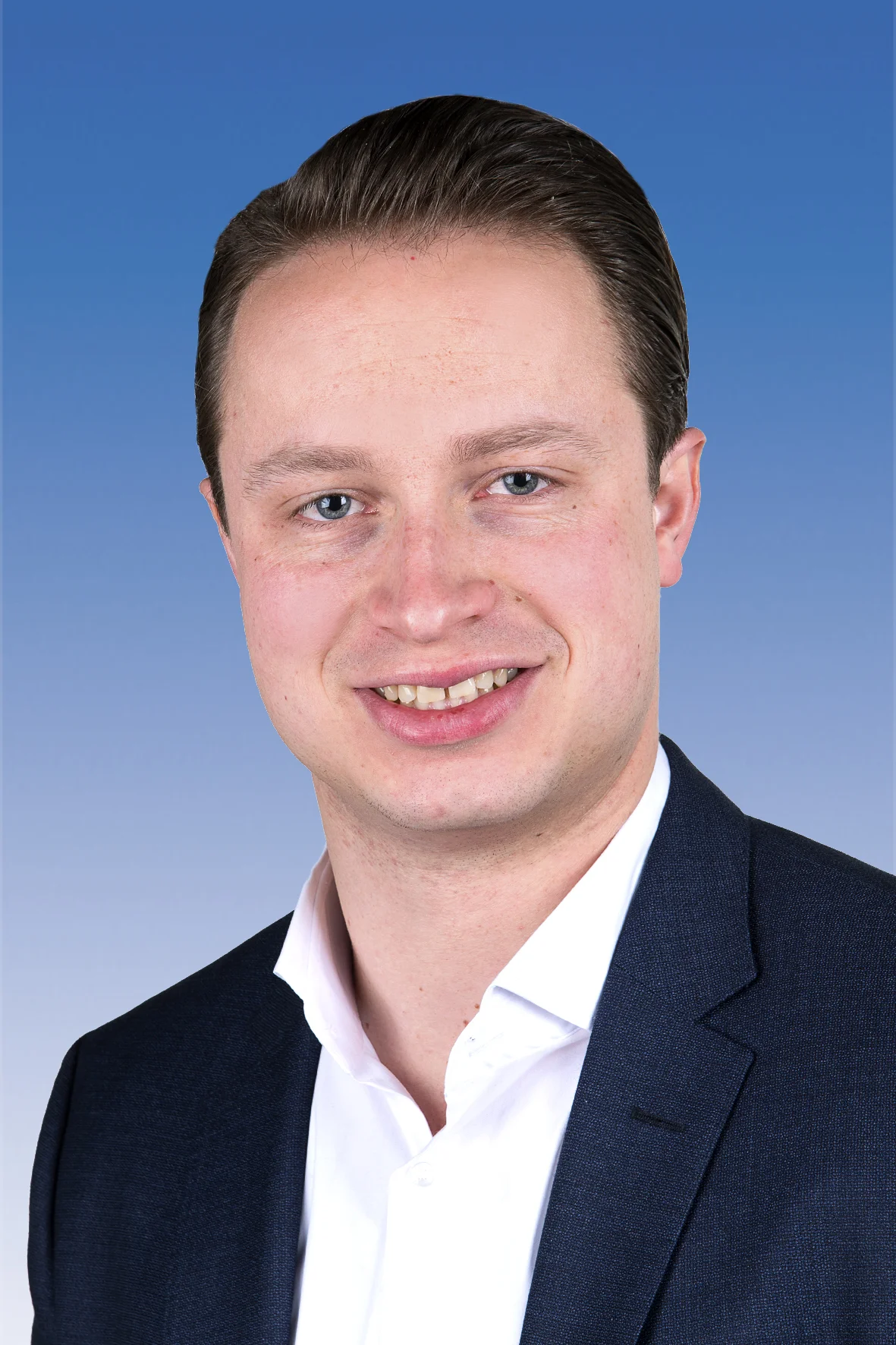 Stijn Vliegen | Branch Manager
T: +31 102 992 815
E: stijn.vliegen@mainfreight.com
Any questions? Get in touch with us below
Ready to start a sales career?