St. Petersburg Mainfreight Air & Ocean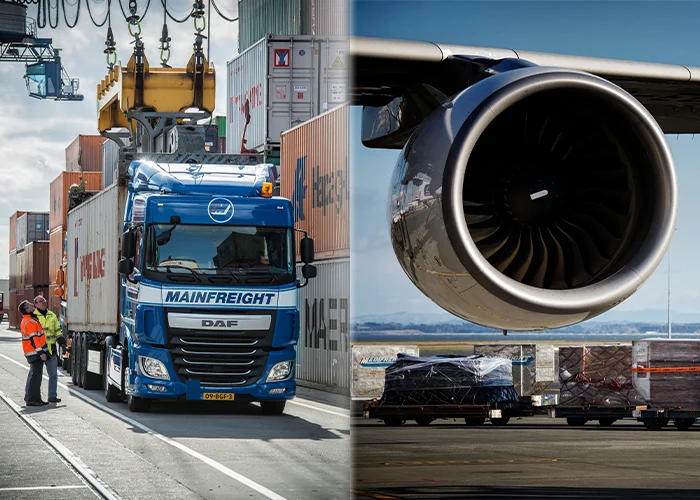 Startovaya Ulitsa 8a
Sankt-Peterburg 196210
Russia
Monday

08:00 AM - 05:30 PM

Tuesday

08:00 AM - 05:30 PM

Wednesday

08:00 AM - 05:30 PM

Thursday

08:00 AM - 05:30 PM

Friday

08:00 AM - 05:30 PM

Saturday

Closed

Sunday

Closed
Location Overview
The port of St. Petersburg is called the JSC Sea port and it is the most important transport link between Eastern Europe and Western Europe for Russia. Therefore, Russians call it the ''Window to Europe''.
Airport Pulkovo is the international airport of the Russian city St. Petersburg. It is the third-largest airport of Russia, after two airports in Moscow. Still, it's one of the largest airports in Eastern Europe. The airport has 3 terminals and the largest one is 400,000 m2.
The JSC Sea port and the airport Pulkovo together with the good infrastructure in and around St. Petersburg makes this city a logistical strength for Russia.
Ocean freight services
We offer the following complete range of Ocean freight services in the port of St. Petersburg
Handling of commercial documentation for cargo in accordance with customs requirements
Arranging for surveyor inspection
Arranging for customs inspection
Import/export bonded and non-bonded truck delivery
Railway delivery
Cargo reloading to railway wagons with further railway delivery
Air freight services
We offer Air freight services for import and export cargo via the airport of St. Petersburg
We offer following airport services:
Cargo receipt and terminal handling
Customs clearance (incl. IMO and high value goods)
Cargo handling: packing, marking, photo, survey services
Truck delivery till final warehouse