03 August 2023
Opening of our Sales Office in Dalian, China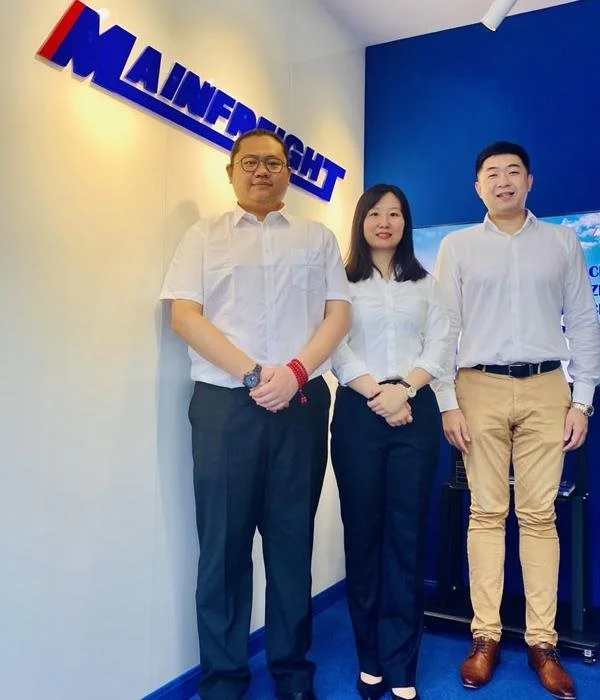 We are pleased to announce that Mainfreight is expanding our footprint to Dalian, China, the city of romance. Our sales office officially opened on August 2nd.
As a thriving hub for industry, finance, trade and tourism in the region, Mainfreight's Dalian sales office will enable us to better serve our customers located in the northeast of China by providing tailored logistical solutions and building strong relationships. The city is renowned for its advanced production in industries such as automotives, shipping, marine parts, electronics, as well as aquatic products
With two modern sea freight terminals and one international airport, the city has handled over 5.2 million TEU and 126,000 tons of sea freight and air freight, respectively, in 2022. In addition to its sea and air freight capabilities in, Dalian has a robust railway system that offers even more logistical solutions beyond traditional sea and air freight.
Geographically, the close proximity of Dalian to the three upper northern provinces of Liaoning, Jilin and Heilongjiang, provides us with an opportunity to work alongside local customers and help them grow their businesses by leveraging Mainfreight's global network. Furthermore, Dalian's strategic location sits at the perfect intersection of northern China, Japan, Korea and the other coastal cities in the region presenting opportunities for us to build synergies and foster growth.
We look forward to welcoming you all to our new Sales Office in Dalian!
Please see more information for
Mainfreight Dalian Sales Office
.
Address: Room 1105, R&F Center, No. 6 Gangxing Road, Zhongshan District, Dalian, China
Phone: +86 (22) 8386 6180
Find out more about some of our services
Ask a question
Do you have a question about our services, please feel free to get in touch with us
Enquiry
Get in touch with us
Talk to one of our branches to get more information about our services
Contact us