16 November 2020
Mainfreight Tauranga recognised for their contribution to the community
Mainfreight Tauranga were awarded the Corporate Leadership Award at the 2020
Westpac Tauranga Business
Awards held at Trinity Wharf, Tauranga last week.
The Corporate Leadership Award recognises a significant company for their outstanding contribution to the region's economy. The business demonstrates economic impact, employment scale, investment in the area, and community involvement.
The Tauranga business, through their continued investment, have created and retained jobs, improved the general wellbeing of the community and generated economic growth throughout the Tauranga and western Bay of Plenty.
This is an award that you cannot be nominated for; instead, a select panel of judges look at all the businesses within the region and decide on a winner. Our new freight facility in Tauranga was opened earlier this year. This is one of the biggest facilities we have built in New Zealand to date.

Congratulations to the team in Tauranga and all those involved in this project.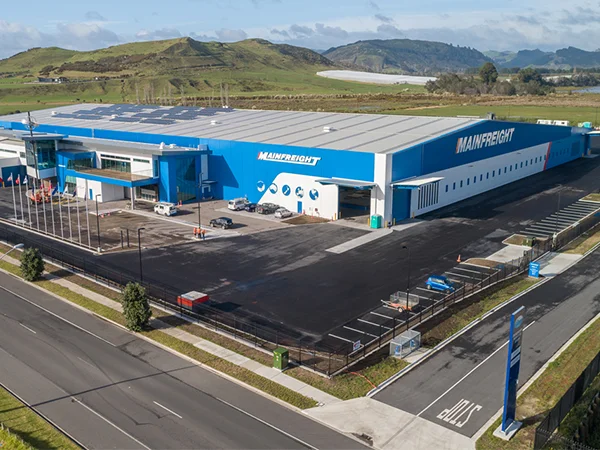 Tauranga's New Freight Facility
Check out our latest freight facility in Tauranga. Offically opened in October 2020, this is the biggest facility in New Zealand to date.

Mainfreight Tauranga
3 Te Kakau Place, (off Truman Lane)
Kairua, Papamoa