16 November 2020
Mainfreight opens in Suzhou, China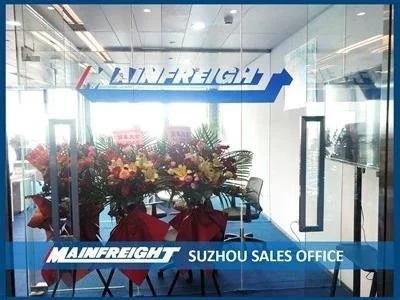 We are delighted to announce our new sales office opening in Suzhou on 15 Nov 2020. Suzhou is located in the economic center of the Yangtze Valley. Suzhou's great geographical location is more advantage for economic development, and also driving many surrounding cities, such as Wujiang, Changshu, Taicang, Zhangjiagang, Kunshan.)
In addition, the manufacturing industry is the lifeblood of Suzhou's economy. In the first half of this year Suzhou's GDP ranked No.1 in Jiangsu Province. Take advantage of our global network, with over 280 branches worldwide we provide a full range of logistics services that include international air & sea freight, road transport, domestic distribution and warehousing etc.
We are very excited about this new branch and are looking forward to welcoming visitors as soon as we can. In the meantime, if you would like to learn more about the value we can provide your business and your customers, please
contact your local Mainfreight team
who would be happy to answer any questions you may have.
Profile |
Mainfreight Suzhou Sales Office