17 June 2022
Mainfreight Partners with Bubs Australia and US Govt. to Address Baby Formula Shortage
Mainfreight has partnered with
Bubs Australia
and the U.S. Department of Health and Human Services for its "Operation Fly Formula" mission that was initially
announced by United States President, Biden
, to fly in and distribute baby formula from Australia to grocery stores across the U.S., addressing the severe shortages the nation has severly experienced.
The lack of baby formula on store shelves has been compounded by recent recalls and overall supply issues. According to CNBC, 43% of baby formula was out of stock in the U.S. by early May.
In partnership with Bubs and the US government, Mainfreight is shipping and distributing thousands of pounds of baby formula from Bubs facilities in Australia to Mainfreight depots in the U.S. to stock up the store shelves for consumers in need for the operation's fourth mission this week. Mainfreight is proud to support Bubs and the U.S. government in this endeavor to provide accessible baby formula to families in need, and hopes to assist with with further shipments.
For more coverage on "Operaton Fly Formula", see the resources below.
White House breifing on fourth Operation Fly formula mission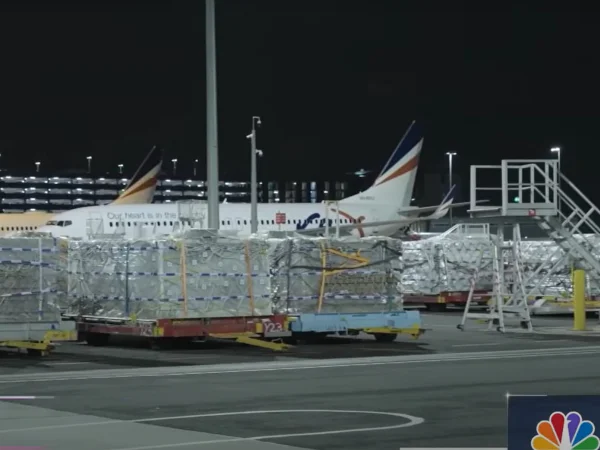 NBC Los Angeles