08 August 2023
Mainchain Release | Aug 2023
New Notification and Tracking Feautres in the Latest Mainchain Update
Set up and Subscribe to Account Level Notifications
Notifications and status updates play a key role in supply chain management, helping to keep everyone informed and up to date.

We have extended the notification feature beyond the individual shipments and receivers, to the account code level.

The new Subscription option is accessed via the Actions and then Notifications Menu. Select the type of subscription and account code. Once registered, notifications for all shipments for the selected account codes will be sent for the status's selected.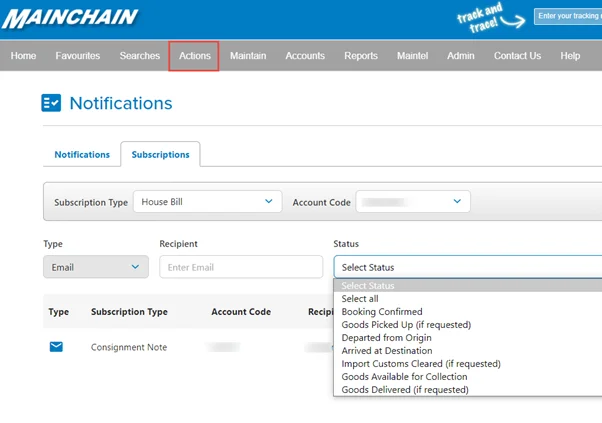 Air & Ocean - Add Good Description to Purchase Order Management Widget and Advanced Search Results
Widgets and searches provide a quick summarised view of your shipments and a link to more detailed information, documents, and processes. To help make this even easier we have included the goods description in the Import purchase order results.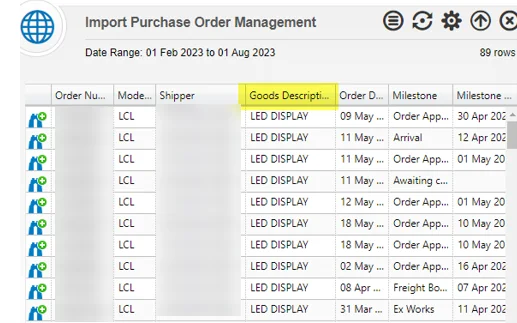 Other Change
Tracking details – Allow multiple copies of Add Proof of Pick up and Manufacturers Declaration documents to display for air and ocean shipments.
Move Maintel Heading left and map right in the header.
Browser Security Updates
Minor Bug Fixes