08 June 2022
Introduction | Mainfreight Warehouse in Shenzhen
Our warehouse is strategically located in the Shenzhen Yantian Port area. The Yantian Port is a modernized international deep-water harbour and main South China container hub port-YICT. Connected to the Yantian Integrated Free Trade Zone, our Shenzhen warehouse is now completely operational and ready to support your business.

Key Features:
Import & Export Shipment
Support both mainland China market and other countries.
Customs duty and VAT payments on these items are deferred until the goods are sold or removed from the bonded warehouse.
Allow client to store at DC, and delay allocation and transportation decision, and minimize potential demurrage.
Cost-saving by cargo consolidation
Value Added Services
Competitive operation cost e.g. Quality control and check, Pick & Pack, Labelling, palletizatio etc.
Flexibility
Quality check arrangement
Cargo consolidation for shipments with multiple destinations
Shipment sorted and picked by store / customer to optimize operation efficiency and reduce handling time in destination port
Visibility
Data visibility of supply chain – from pick up, DC inventory to destinations and last-mile delivery
Various reporting options
DC cost at destination
Competitive operation and storage cost to help reduce DC running cost at destination.
Improve operation efficiency in origin and destination countries with our customized solution
If you are interested in discussing the opportunities your business can gain by partnering with our
Shenzhen Warehouse
or for further details about our services in China, please contact Vincent.Sun@mainfreight.com or call +86 189 2652 8282.
Relative News | Branch & Warehousing in Asia
Branch Profile | Hong Kong Warehousing
Branch Profile | Shanghai Warehousing
Branch Profile | Shenzhen Warehousing
Branch Profile | Shenzhen Air & Ocean
Find out more about some of our services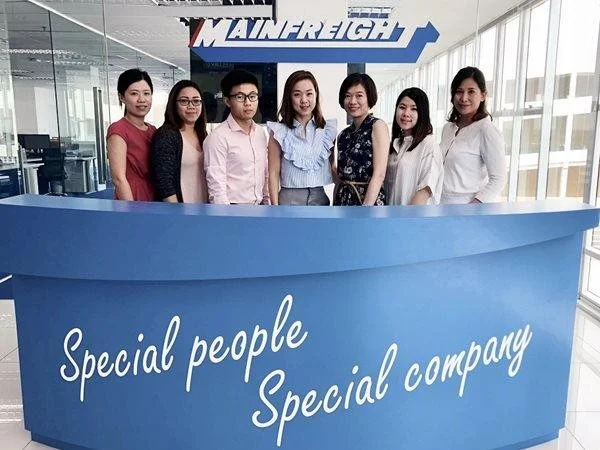 Contact us
Free Shipping Quote

Ready to start shipping with us, ask for a shipping quote

Ask a quote

Ask a question

Do you have a question about our services, please feel free to get in touch with us

Enquiry

Get in touch with us

Talk to one of our branches to get more information about our services

Contact us