15 December 2021
Going The Extra Mile - Peter Koo, Mainfreight Asia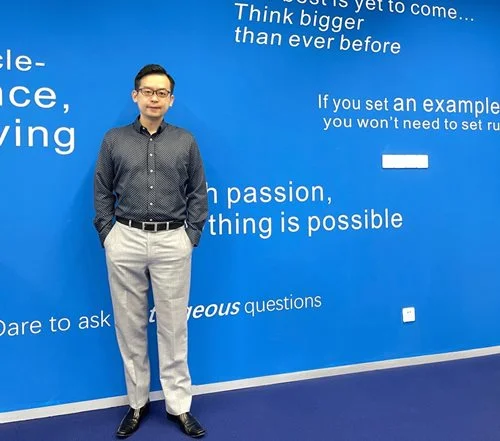 Following the big celebration of Mainfreight Shanghai's 21st Branch Anniversary, the previously successful combined Air and Ocean has now been split into two standalone branches for Air Freight and Ocean Freight to focus on each respective mode.
Peter started with Mainfreight in 2018 as the Regional Airfreight Development Director for Asia RST based in Shanghai. Peter is a Hongkonger who studied aboard in Canada. After graduating, he moved back to Hong Kong for couple years while he worked in the banking and finance industry. Peter's career path took a turn in a different direction when he moved into a sales executive role for a shipping line. Since then he has held various commercial roles with a various freight forwarders.
At first, "Special People, Special Company," sounded more like a gimmick to Peter. Now it's become his opening line when describing Mainfreight to others. He is a firm believer in the Mainfreight "Three Pillars" and sees it as the foundation for Mainfreight's success among other global competitors. Rather than purely replying on systems, Peter embraces Mainfreight's family culture and treats other Mainfreight's worldwide just as he would with his brothers and sisters.
We are confident that the Mainfreight Shanghai Airfreight Branch will see continuous growth with Peter's leadership. Not just as individual branch but also as a strong support for air gateway hub in China. Congratulations Peter and the Mainfreight Shanghai Airfreight Branch!
Where do you fit in?
Explore your options and learn about the career opportunities at Mainfreight.