01 August 2023
Go-live | Chongqing Air & Ocean office
We are thrilled to announce that our highly anticipated Chongqing branch will go-live on August 1st, 2023. Heading our new branch is the Branch Manager, Shirley Mao. Shirley joined Mainfreight in June 2021 as Sales Manager of the Chongqing Sales Office and has demonstrated unwavering tenacity in setting up the sales office from scratch. She has successfully onboarded a sales team in Chongqing, and our business now covers Chongqing and Sichuan province. This marks our first Air & Ocean Branch and only Sales Office in Western China, a significant milestone for Mainfreight.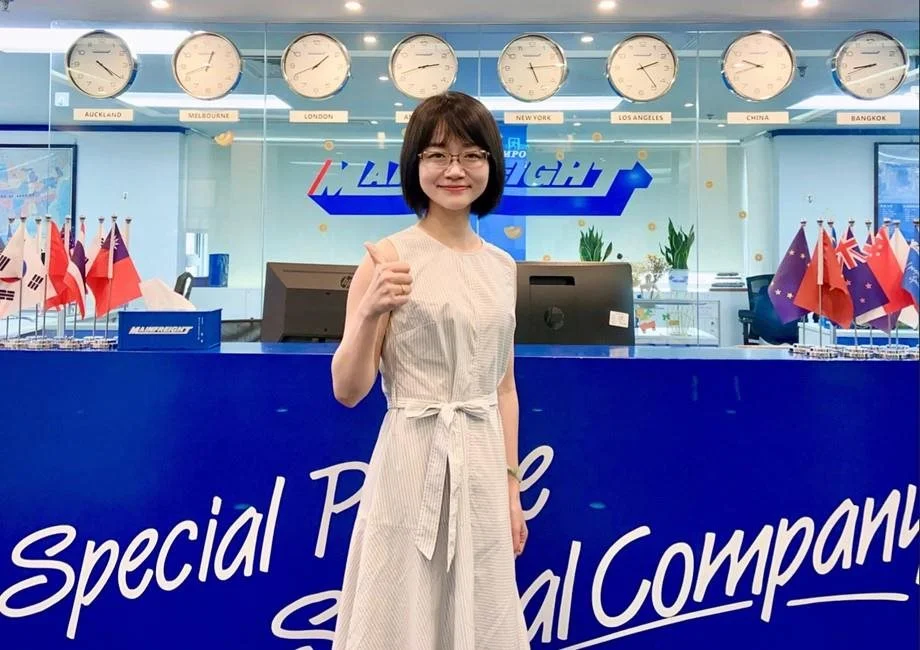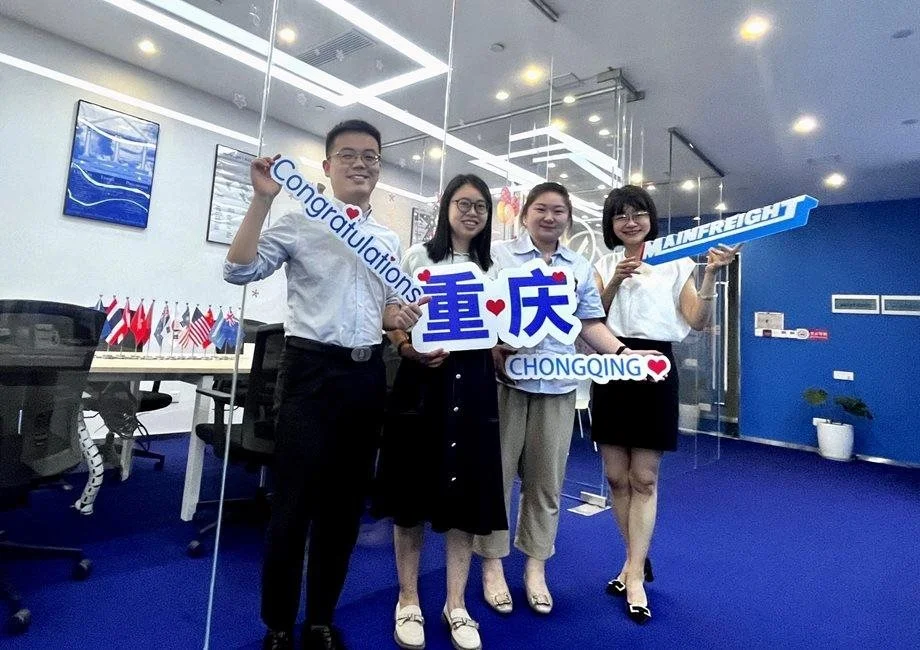 Chongqing, situated in the Mid-Western Region of China, is a unique municipality directly under the Central Government. This inland area is renowned for its traditional transportation modes such as River-Ocean, Air, and Road-Ocean, which remain popular. Moreover, the introduction of new modes such as Rail-Rail and Rail-Ocean has further enhanced the efficiency of moving cargo to and from Europe, Asia, and other continents. Likewise, Sichuan province, similar to Chongqing, presents opportunities in traditional Manufacturing, Hi-tech, Aerospace, and Agriculture industries. Our future prospects are rooted in leveraging these industries, unlocking their potential to drive growth and innovation.
Would you like to expand your business in Western China? Our exceptional global supply chain logistics services can assist in bringing your products to new markets. With our expertise and flexibility, we strive to empower you to focus on your core competencies while we handle the logistics.
Please see more information for
Chongqing Air & Ocean Office.
Address: Room 1013-1014, Building 3 Phase 1, Greenland Bonded Center, No.153 Jinyu Avenue, Jiangbei district, Chongqing, China
Phone: +86 (23) 6789 3698
Find out more about some of our services
Ask a question
Do you have a question about our services, please feel free to get in touch with us
Enquiry
Get in touch with us
Talk to one of our branches to get more information about our services
Contact us