07 January 2022
Service Announcement | Chinese New Year 2022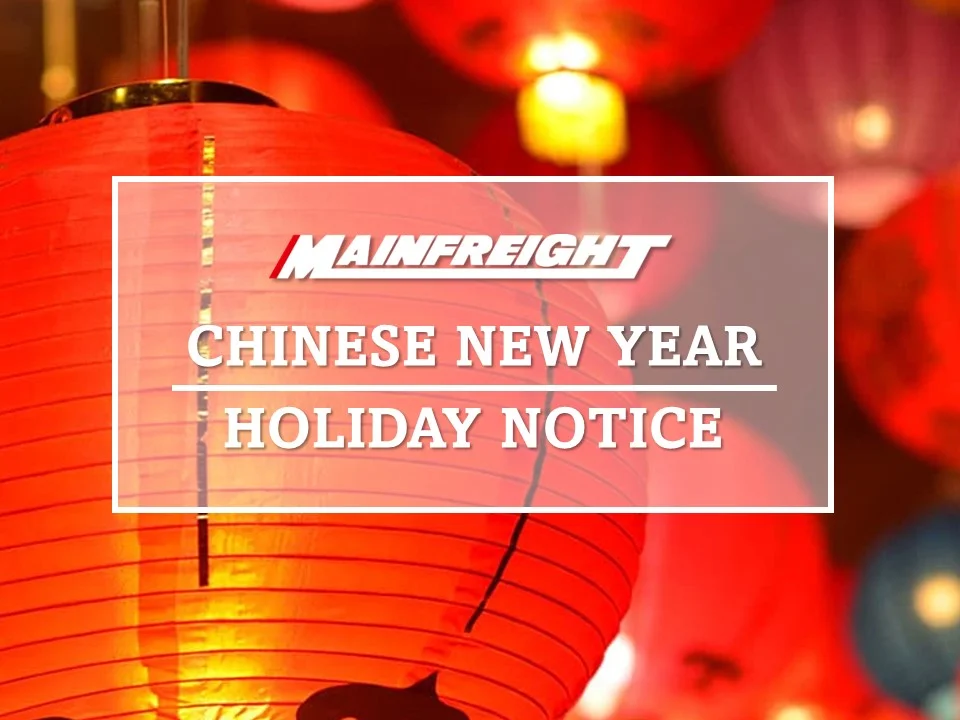 2022 Chinese New Year is coming soon! It's that time of year when some countries in Asia enter their holiday season. As businesses close for celebrations it is vital that your supply chain is prepared for the shutdown. Please see the following public holidays for our team in Asia.

About Chinese New Year (CNY)
Chinese New Year is also known as the Spring Festival, this is the most important Chinese traditional festival. According to the Chinese 12-year animal zodiac cycle, 2022 is a year of the Tiger. People born in the Year of the Tiger are friendly, brave, competitive and charming. The most common Chinese greetings over the holiday period are Gong Xi Fa Cai (Mandarin) and Gong Hey Fat Choy (Cantonese).

The public holidays of Chinese New Year for our team in Asia as follows:
• 31 Jan - 6 Feb, China, Taiwan & Vietnam CLOSED
• 1 - 3 Feb, Hong Kong CLOSED
• 1 - 2 Feb, Malaysia & Singapore CLOSED
• 31 Jan - 2 Feb, Korea CLOSED
* Normal working - Japan & Thailand team

To make the vessel sailing before CNY, the earlier we receive the booking the more time we have to prepare your shipment for the desired sailing. If you have any question or special requests, please contact your local Mainfreight branch directly.
Find out more about some of our services
Ask a question
Do you have a question about our services, please feel free to get in touch with us
Enquiry
Get in touch with us
Talk to one of our branches to get more information about our services
Contact us