24 November 2021
Billy Zhang, Asia Regional Sales Director achieving 20 Years of Service Award at Mainfreight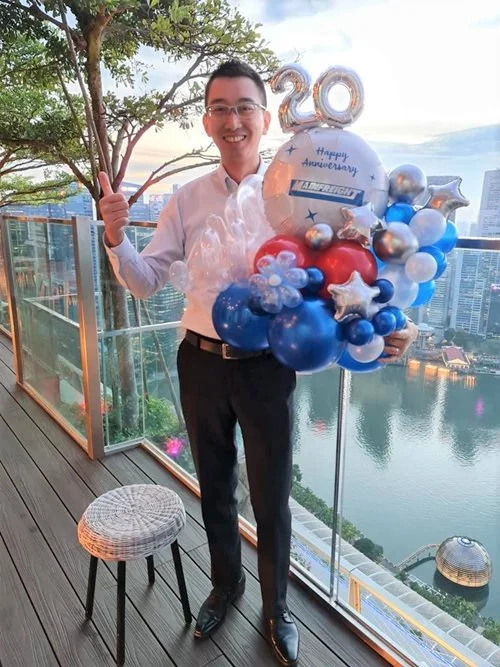 We are pleased to share the story about Billy Zhang, Asia Regional Sales Director who has achieved his 20 Years of Service Legend Award in Mainfreight Asia.
Billy started his Mainfreight journey in 2001 at the Shanghai Branch, China. Joining a team of just six (now approx.100) Billy has had experience in multiple roles such as Customer Service and Sales in both Shanghai and Ningbo. His experience in these roles created an incredible opportunity where he was able to cultivate and master his commercial skillset through daily communication with customers.
From 2012 to 2016, Billy joined Asia Regional Support team as the Regional Americas Tradelane Manager, who was bridging up Asia and Americas region by aligning the teams from both sides for the business growth on Transpacific Tradelane. In 2016, Billy got an opportunity to take care of business development and sales team development for China as National Sales Manager in China. A year later, Billy moved into the Regional Sales Manager role for Asia, and started leading the Asia sales development. In this role he has been steering the sales directions of Greater China, Southeast Asia, and North Asia.
Billy relocated from his hometown Shanghai to Singapore, in October 2018, in order to better support the Southeast Asia business development by being based in the hub of Southeast Asia.. Billy also spends time building up strong rapport with more global customers with their regional headquarters in the Asia Pacific By having close relationships with these global customers it allows us to continue to explore further opportunities and, continue to contribute to the Asia region and the Mainfreight Group.
Billy's story is continuing, more to come…
Where do you fit in?
Explore your options and learn about the career opportunities at Mainfreight.